23
Jan
News from here to there
Hello everyone,
I finally upload photos of China on my website : wrongpope.fr. You could find more pictures from places I've been since I arrive in China than there are here. I hope you will enjoy them and if you like please share !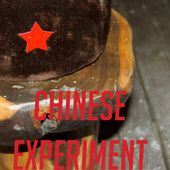 WRONG POPE
• Enjoy, like and share •
I began my internship here in Shanghai in Michelin since the 6th of January. I am working here untill the 14th of February. I am working with the team that will organize the Michelin Bibendum Challenge 2014. This year it will take place in Chengdu (China). My mission here is to help the Communication manager, but because of the short duration of my internship and mainly because it will take place in November, I haven't so much work about this event. But, I'm working on a Press Conference that will take place in March in Beijing.
Then, I would like to tell you more about some projects I have. As you know, I am actually in China. And you know too how cheap is China. That's why I decided to try something. I am doing a Wrong Pope jacket. It will be black, the same material than the Pink Ladies jacket (from Grease) and with my logo (made by Tess) embroidered.
Here is the blog of Tess. Check it out. A real girl's blog for girls.
Here are some picture of the embrodery. Today I will bring everything to a tailor who will do the jacket. And soon you could see the result. And obviously, I am waiting for your feedback.
Then I will do flags here in China with (as always) my logo. They will be 1,5m x 1,5m, full black with the logo WP in white. If I find a way to do them here in China, I will do severals directly ! And if you want one for any reason just ask me.
Finally, regarding Wrong Pope, as a lover of sneakers, I will do a pair of Nike Id. There are the two models I would like. I'm still hesitating.
Well, this is all for today. As you know I am in China, and in the end of january it will be the Chinese New Year, I will be on vacation during one week. We decided with my parents to go to Borneo in Indonesia to see orangutans. Obviously, there will be lots of photos !
Have fun wherever you are !
WP